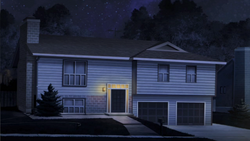 Noah's house is a house inhabited by Noah and his family. Rex visits his house from time to time to spend quality time.
History
When Providence was under construction after Van Kleiss's infiltration, Rex and Bobo had to temporarily stay at Noah's house.[1] Rex once snuck into Noah's house to pull a prank on him.[2]
References
Ad blocker interference detected!
Wikia is a free-to-use site that makes money from advertising. We have a modified experience for viewers using ad blockers

Wikia is not accessible if you've made further modifications. Remove the custom ad blocker rule(s) and the page will load as expected.