I need a background check on an Etude...?

This article is a stub and is in need of more information. You can help expand it.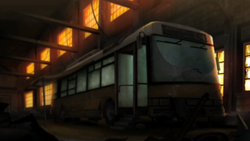 Rex Salazar's trailer is an area in The Plant which serves as a personal room for Rex. It is an ordinary trailer which is placed in one of the building's hangars.[1]
Residents
Known visitors
References
Ad blocker interference detected!
Wikia is a free-to-use site that makes money from advertising. We have a modified experience for viewers using ad blockers

Wikia is not accessible if you've made further modifications. Remove the custom ad blocker rule(s) and the page will load as expected.