Note that this poll has been closed and will not take anymore votes, feel free to comment, though the answers may not be taken in.
Welcome to the 5th week of "Showdown" (please read the rules if you haven't yet) a voting game on Generator Rex Wiki. Today's vote is... Skalamander vs. Fitzy Feakins...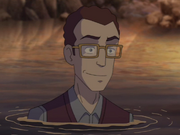 V.S.
IN
So who do you think will win? Comment below.
Don't forget to have fun voting!
Plus, I used a different profile pic because the other one was too big.
Ad blocker interference detected!
Wikia is a free-to-use site that makes money from advertising. We have a modified experience for viewers using ad blockers

Wikia is not accessible if you've made further modifications. Remove the custom ad blocker rule(s) and the page will load as expected.