As many of you know, Man of Action will be making a new show called Ultimate Spider-Man (may change the name), I've just found out it will debut sometime on April 1st (April Fools Day, no I'm not joking) 2012 on Disney XD. Spider-Man will be voiced by Drake Bell (haven't heard from him in a long time), Mark Hamill (Quarry) will be Omega-Red (we need a page of that actor), John DiMaggio (Bobo Haha) will do additional voices, J. K. Simmons (White Knight) will do Jonah Jameson (who else?) and the composer of the background music will be Kevin Manthei.
I'm really looking forward to it, I'm going to create a wiki for it if it's good, So, what style do you think it will be in? Generator Rex style, Ben 10 Classic Style, Ben 10: Ultimate Alien style (sucks now), or a whole new different style? Comments below :D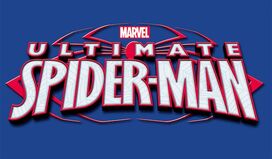 More info coming soon!
Ad blocker interference detected!
Wikia is a free-to-use site that makes money from advertising. We have a modified experience for viewers using ad blockers

Wikia is not accessible if you've made further modifications. Remove the custom ad blocker rule(s) and the page will load as expected.